Tiny State, Big Military Clout
By Ernest Lee, Vice President (Government/Education), APAC, Alcatel-Lucent Enterprise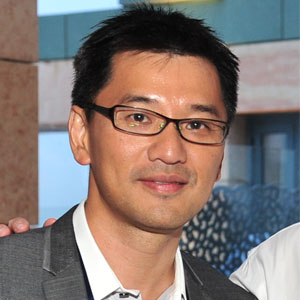 Ernest Lee, Vice President (Government/Education), APAC, Alcatel-Lucent Enterprise
For military commanders, information has always been a key currency. Victory is often decided by the ability to analyse information in a timely manner and make the necessary changes to the strategic plan. Though the Internet was first developed by the military, the defence industry has been slow to jump onto the fast moving IoT bandwagon. This is due to the labyrinth of regulations that the industry has to navigate.
Securing networks
Modern day warfare often includes technologies such as drones and unmanned aerial vehicles, boasting features such as avionics, detection capabilities, and communications systems. These technologies capture and send information, providing better battlefield situational awareness and enhanced mission effectiveness. However, without a suitable network infrastructure, millions of dollars-worth of sensors and smart devices can be bottlenecked and rendered useless by inadequate and ineffective information routing and distribution.
An intelligent network needs to extend functionality right to the edge so data can be analysed and processed on the way to the core, or from device to device. To manage the increased flow of IoT traffic, switches at the edge of the network will need to offer enhanced security and integrated analytics. New switch technologies which now incorporate deep packet inspection, application fingerprinting, and application monitoring, make this possible– giving administrators a comprehensive view of apps on the network and the information needed to optimise network performance.
Using AI to make sense of data and optimise networks

Predictive analysis and reporting functions are vital in enabling enterprises to use big data for proactive, data-driven, decision-making. Other than providing insights into military intelligence, analysis of big data can also provide valuable insight into network operations. Predictive network analytics tools delivered alongside network management systems provide reporting utilities that offer detailed network performance indicators. This can be as simple as determining whether a new service or application that a business is rolling out will exceed current network capacity, or that every Thursday afternoon the R&D department needs extra bandwidth to support its data-intensive processes.

Hybrid warfare

Warfare is no longer limited to physical attacks. In 2016, Ukraine witnessed a cyber attack that crippled its energy and financial infrastructure, while the network of a hospital in the US was held hostage by hackers.

In February this year, a breach in an Internet-connected system at the Ministry of Defence in Singapore resulted in the personal data of 850 national servicemen and employees being stolen. To prevent such incidences further, the Ministry of Defence announced its plans to launch the Defence Cyber Organisation (DCO). DCO will oversee policies, train cyber units to monitor and defend their networks 24/7 from threats, assess vulnerabilities, and detect attempted intrusions and breaches in the system.

While the launch of an agency that oversees cyber attacks is a step in the positive direction, both the public and private sectors need to work in tandem to mitigate the possibility of cyber warfare. 'Dumb devices' for example, can pose a threat to essential networks. Poorly secured smart devices such as activity trackers and in-vehicle dashboard cameras are susceptible to breaches and can pose a threat as do traditional 'dumb' devices like door locks.

Simply monitoring and controlling the flow of packets to and from IoT devices is not enough to guarantee security. A network management system is essential to provide traffic analytics and regulated control over authorised and unauthorised access. Remote or centralised management enables system administrators to efficiently manage devices and safeguard network integrity and data.

ABI research anticipates that by 2020, Asia Pacific will spend a total of US$22 billion on critical infrastructure. Based on this, it is logical that the Singapore government spends a large percentage of their annual fiscal budget on defence technologies, especially on having a secure network infrastructure in place and making sense of data to further strengthen the country's defence.