Innovation and Change, the Challenge of Getting It to Stick
By Ross Forgione, CIO, Johnson Winter & Slattery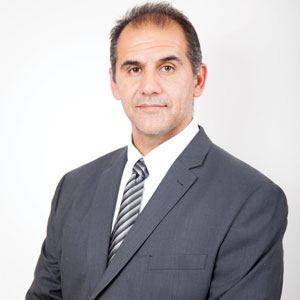 Ross Forgione, CIO, Johnson Winter & Slattery
Innovators, change agents and managers are challenged daily with bringing change to environments. We must do this in order to create sustainability within our respective organisations. Whether we are improving process efficiencies, introducing new technology to draw a competitive advantage or increase market share, it is important to remember our competitors won't stand still and neither should we.
Change interrupts equilibrium. Change is constant; however resistance to change is also constant. Within organisations, this tension will always exist. The challenge is to find a way to navigate through resistance to a successful outcome for the organisation and its staff.
In this article, I will focus on an organisation's greatest asset – its people and the strategies I have used in order to drive transition and change. The first step towards successful change is establishing a strong understanding of the culture and environment within your organisation. Your organisation may thrive on innovation hence lowering change resistance, or your organisation might be more traditional increasing the challenge. I will concentrate on the latter; however I have used the approach described below with equal success on the former.
Real change makes us all feel uneasy as it creates uncertainty. Within our roles, we develop micro processes to interact with the macro processes that our work feeds in to. We take comfort in discharging our duties well, contributing to our companies overall success. Change directly challenges this equilibrium, introduces process uncertainty and in the days following implementation, errors are likely until such time that equilibrium is reset.
Proposed change and its impact must be viewed from many angles. The primary point of view is driven by your organisation's overall strategies and goals. However, we must also take into consideration the impact on our staff's current process. In order to ensure that change 'sticks' and we move to and stay on the proposed operating processes, we will be required to assist with re-establishing the new equilibrium.
Put yourself in their shoes. The easiest person to bring change to is you.
Change is constant; however resistance to change is also constant
When change is required, internally, we automatically assess our preferences and needs, and arrive at a suitable and acceptable outcome we will adopt moving forward. 'Stickiness' is a non-issue. We chose it.
The above takes place in our subconscious mind. That is, we are not aware of the bias that is shaping our decisions in real time. We need to keep this on top of mind when developing change on behalf of others. The only bias allowed is the organisation's strategy and goals. Do not draw the conclusion that in order to implement change, we need to satisfy the intended individual or group in the same way that we would if making decisions for ourselves. Just be aware how our subconscious internal assessment framework may influence our approach and decision making processes when acting on behalf of others.
When preparing for change, how do we gather this critical information from the intended individual or group when they just do what it is they do? Remember that most process, if not all that happen outside of a "system", have developed organically. There were no planning meetings, process reviews or documentation. They just happened.
Think micro but act macro is where the challenge of selling and championing the change to the business begins.
We can learn a number of lessons from our Business Development and Marketing teams. Know your target audience and how to influence them. Recruit your Communications team or seek external assistance. You will thank me later.
Start with your project team. Recruit influential business leaders who belong to the groups for which change is intended. Validate the design within the project team. From this review, you are looking to identify the elements of the communications plan for the broader company. Look for "what's in it for them" points to use as key messages in future communications and to address issues which are likely to create resistance.
Meet with focus groups staffed with roles which will be impacted by the proposed change. This exercise is to capture and understand the "organic" off system processes. Remember we need to guide the transition to the new operating state. Bring these learnings' through your training and communications plan.
Communicate and inform. Email works well for initial awareness; however if possible, nothing beats eye time with an audience.
Target your message. Delivering the same message to a group of people from multiple demographics or responsibilities is likely to produce a less than effective level of engagement as you are likely to be taking at a general level or to one particular group. Consider addressing groups of like roles together. This allows you to be more specific with your examples and shape the content of your message to the audience. Remember we are seeking design validation but also selling the "what's in it for them". Ideally your audience will leave as evangelists for the change. Be prepared to take feedback and act upon it.
As stated in the opening, change and resistance to it is inevitable. As change drivers, we can ill afford to ignore the impact of change on a company's greatest asset – its people. As important as the technical or process changes are to success; equally if not more important is how we prepare and guide our people through the change process.