6 Steps to Improve Staff Security Awareness
By Sarah Perry, CEO, SnapComms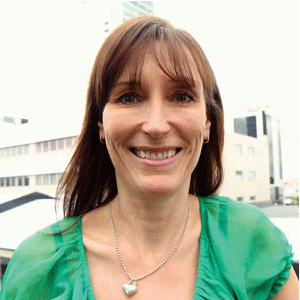 Sarah Perry, CEO, SnapComms
Most of us would like to think we could easi­ly spot a scam email. That we'd smugly press 'delete' when a fake antivirus software alert, or another heart-wrenching foreign scam story, lands in our inbox.
Think again
Increasing numbers of U.S. workers are being drawn into the digital devil's lair. Average annual losses caused by cyber criminal activities now exceed $7.7 million per organization. And in the past three years, cybercrime costs have quadrupled: by 2019, it is projected to reach an astounding $2 trillion.
With digital services at the heart of almost every business function now­adays – think marketing automation, customer relationship management, and system logistics - the respon­sibility no longer rests with the IT team alone.
Every employee has a duty to know the risks and exercise caution when working online.
But how can you get staff to play their part? How can you teach them about the latest scams? And how can you prove your efforts have actual­ly prevented a 'scam-tastrophe' for your organization?
There's no better time to rethink your internal communications ap­proach and go beyond the out-dated "all staff" email.
1. Know what you're up against
Phishing emails (that contain a link or attachment to launch malicious code into a network) continue to be the worst offenders, accountable for more than 90 percent of attacks. Keep up to date with the latest scams by check­ing the FBI's list of Common Fraud Schemes. Decide which ones are most relevant to your organization then de­velop a timeline for communicating each topic, ideally allowing 4-6 weeks for each one.
2. Tailor content to different audiences
Nobody is immune from a phishing attack. This means that awareness learning must be as relevant to the C-Suite as it is to the most junior member of staff. Once you've prior­itized your topics, tailor content ac­cording to roles using hypothetical scenarios. For example, the C-Suite is at an increased risk of being target­ed with what appears to be a genuine email from the Finance team. This email is requesting authorization to pay into a known supplier's account – although the bank details are differ­ent. Other staff are at risk of receiving email scams that
impersonate senior executives. For instance, if the CEO's email is john@example.com, the spoof email's address could replace the letter 'l' in example with a capital "i" so that it looks the same i.e. john@ exampIe.com. Recreate what this email could look like (see next point) to demonstrate just how sophisticated these scams have become.
"With digital services at the heart of almost every business function nowadays - the responsibility no longer rests with the IT team alone"
3. Simulate a phishing attack
An effective way to ascertain how phish-prone your employees are, is to simulate a phishing attack. These test emails should be designed to look legitimate, but with some subtle tell-tale signs (i.e., an unfamiliar URL ad­dress in hover state or presenting with grammatical errors).
Those individuals who take the bait and click on suspicious links are candidates for further security aware­ness training (and follow up simulated emails). Note: if you do not have re­sources in house to set this up, there are third party suppliers who special­ize in simulated phishing.
4. Take a campaign approach
It's unlikely that employees will fully grasp what's required of them based on a single communication. Messages that stand a chance of getting through and understood are those that are highly visual, delivered in different formats and are repeated over time – the same way many of today's biggest brands reach out to us with their advertising.
Follow this communication practice by creating a series of 'drip' messages which are released in short, sharp bursts. This bite-size approach makes it easier for employees to consume information and builds momentum quickly. By varying the channels – such as video, screensavers, tickers, alerts – you'll be covering all bases, appealing to all ages, and learning styles.
5. Engage using modern communication tools
Employees have become accustomed to consuming rich media content in their private lives, and expect the same in their working lives.
Depending on your objectives, you may want to kick-start a campaign using high impact tools. To raise aware­ness and get security information noticed, on screen tickers and desktop pop-up alerts sent direct to employees' screens are powerful formats that bypass email completely. These are also useful for urgent messages, warning employees about a new security threat, breach, or malicious email that's just arrived in their inbox.
Links to further information, such as the company In­tranet or a training video can be included in these channels.
Screensavers are the 'surprising star' for message re­inforcement, acting as a silent but ubiquitous message reminder. Gamification tools, such as surveys and quiz­zes, are also effective at engaging employees, especial­ly once a competitive element is included (i.e., "Which team/employee detected the most suspicious fake emails this week?"
6. Validate training
Towards the end of your campaign, get proof that staff are more aware of security issues by conducting a quiz. Their responses indicate whether they have understood the train­ing, and reveal knowledge gaps for further coaching. For evidence of behavioural change, consider sending a vali­dation message, asking the employee to comply, acknowl­edge, and confirm their understanding.
Getting your message through to employees and devel­oping a security-aware culture will only work if there's a solid, ongoing com­munications plan in place. This critical part often gets overlooked, but it can actually deliver the most gains in preventing cybercrime. The bottom line is everyone has a responsibility to be aware of the cyber risks today.
Established in 2007 and based in Mel­bourne, Australia, SnapComms helps organisa­tions get employee attention by offering a range of integrated tools that bypass email helping them communicate more effectively with their employees.